| | |
| --- | --- |
| Posted by GinosJungle on November 20, 2009 at 11:26 AM | |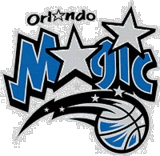 vs.   
Tonight the Orlando Magic and Boston Celtics will face off as they both bring in their 9-3 record. The game starts at 8 and can either be viewed on CSNNE or ESPN. The Magic have not yet been tested on the road, while the Celtics are looking to protect their home court in a game against a team we may see later on in the playoffs.
What to watch for:
Rondo vs. backup point guard Jason Williams. (Jameer Nelson is out 4-6 weeks) This is only Williams 2nd start so far this year. Will Rondo take advantage?

Kevin Garnett taking on Lewis. This was a matchup we obviously didnt see in the playoffs. We will see tonight if the addition of KG puts a damper on Lewis' game.

Will Vince Carter shoot lights out, or simply be a non factor as he is neither a defender nor a passer.

Will Perkins bring the same type of defensive strategy he did against Howard in the playoffs?

Finally- Do the Celtics play up to the level of their opponent as they have been and put the Magic away? If not, and they play how they have against other opponents, it could be a long night.
We are changing the format of our chat. The chat will now consist of pregame, halftime, and post game chatter. We came to the conclusion that people would rather watch the game than write online while the game was in progress. With that beign said the chat will remain up during the game if anyone wants to continue chatting, but the majority of the talk will occur in the 3 timeframes listed above. Stop by during those periods to chat Celtics with everyone who joins. Also, stop by later tonight or tomorrow for our recap of tonights game.